I have been going round a few of the island's cemeteries in recent times, looking for and photographing tombstones of victims of the Iolaire Disaster in 1919. On my visit to Bragar's cemetery this week, I came across the tombstone for Kenneth MacLeod of Shawbost, an important figure in the Harris Tweed industry. He died in 1949 at the age of 67.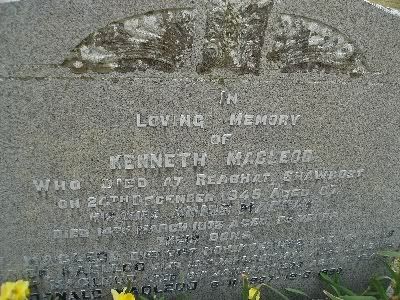 Standing there on a cloudy, windswept day, the news came back to me about ongoing developments in the industry today. And what would he make of it now? Mr Macleod got local weavers to weave tweed for him in the first half of the 20th century.
Late in 2006, Yorkshire industrialist Brian Haggas bought over the remaining Harris Tweed mills in Lewis, of which the largest stands in Stornoway. Shortly beforehand, the closure of the mill in North Shawbost was announced, with the loss of about 30 jobs. Last week, plans were announced to shrink the range of tweeds to 5, although not directly in such words. The announcement was to the effect that single-width weavers would be laid off. Not many of them left, but it was seen as a sign on the wall. Some 20 years ago, there were hundreds if not thousands of different tweeds in circulation. It was a top of the range product. Fears are now being expressed that this prestige will be lost.
It sounds as if Harris Tweed is heading for its own graveyard in history.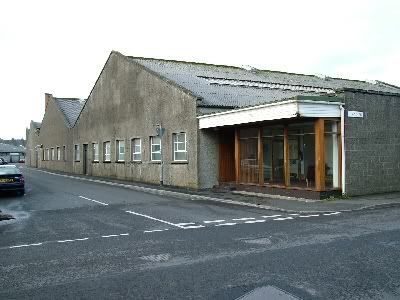 On a related note, I came across streets of derelict business premises in the Newton area of Stornoway. This used to be the centre of the Harris Tweed industry in years gone by, but is now broadly in disuse. A line in the recent Budget caught my attention, as the tax on disused business premises was due to be increased, or words to that effect.
I am surprised that the non-residential side of Newton is allowed to fall into ruin like it is at the moment. I hope that following the local council elections on May 3rd someone will have the foresight to come up with a plan for a major revamp of the area. Yes, I am aware that a number of businesses are thriving there